Leadership
Dan Liu, Country Director
Dan received the calling to begin programmes for HOPE worldwide to help meet the needs of the poor in Hong Kong and China in 1992. Having been part of the organization since day one, Dan has done everything from programme development to fundraising, from raising awareness to building partnerships, from planning events to writing grant proposals.
In 2006, Dan left HOPE worldwide (HK & China) to serve as the hospital director of the Sihanouk Hospital Center of HOPE, a training hospital for national professionals that provides 24-hour high-quality free medical care to Cambodia's poor. Dan was the first non-medical hospital director. Under his leadership the hospital developed its first fee-for-service clinic, aimed at providing quality healthcare to Cambodia's middle class while earning a surplus to sustain the hospital's mission of providing free medical care to the most poor.
Dan returned to HOPE worldwide in HK in 2009 as the Country Director for the organization, helping to oversee and promote the work here and keeping it connected with the international network of affiliates.
Dan received his undergraduate degree in American Studies from Yale University. He later pursued a Master's degree in Public Policy from Harvard's Kennedy School. In 2011, Dan attended the Strategic Perspective Nonprofit Management course, part of the Executive Education Programme at the Harvard Business School.
Having grown up and attended university in the United States, Dan avidly follows NCAA basketball. During March Madness, he can be seen reading any and everything about the tournament. His favourite team? The University of North Carolina Tar Heels!
Jonathan Liu, Executive Director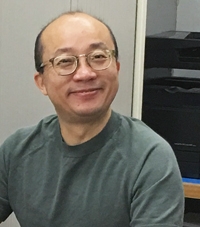 Jonathan joined the organization as the China Programme Director in 1998. Under his leadership, hundreds of orphanage personnel received training in rehabilitation and organizational management until the close of the programme in 2001. When HOPE worldwide added education as a programme focus in China, Jonathan expanded it services from one to four provinces. In 2006, upon seeing the needs of migrant workers' children in urban areas, Jonathan took the centre-for-kids concept, which has been working in Hong Kong for 10 years, and brought it to Kunming and Chengdu.
While continuing to fulfill this programme post, Jonathan also assumed the role of Executive Director in 2006 and oversees the organization's administrative and HR duties, as well as the major part of its fundraising from individuals. During this time, Jonathan also pursued a Postgraduate Diploma in Development Management.
Jonathan is a chartered building surveyor in his former life, but you are now more likely to find him surveying recipes and menus as he is passionate about food. When not seen helping the poor and running the day-to-day operations of the organization, Jonathan can be spotted studying and trying out the cooking techniques and recipes of great chefs such as Jamie Oliver and Gordon Ramsay.
David Chung, Hong Kong Education Programme Director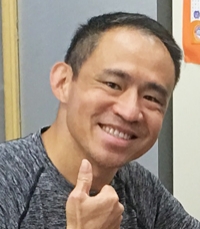 David left his career as a structural engineer and joined HOPE worldwide in 1997, shortly after the organization began its Centre for Kids. David taught one of the first introductory courses for newly-arrived children from China. Since then, David has devoted himself to improving the welfare of new immigrant children and children from low-income families in Hong Kong.
Besides supervising five centre staff and meeting the academic and character development needs of over 40 children who come to the centre daily, David also oversees the Citi Success Programme, which aims at encouraging secondary school teachers and social workers to implement creative and career-related guidance programmes for Hong Kong's youth. With just three other staff, this programme benefitted over 8,000 secondary students in 2011.
In 2004, David completed his postgraduate diploma in Social Work (Social Service Management) at the Chinese University of Hong Kong. Furthermore, in 2008, David became a certified trainer for the Character Counts! Character Education Programme.
In his own words, David is a "sports guy!" David likes to play football (soccer), basketball, badminton, table tennis, squash, frisbee, cycling, and tennis. David also loves to hike the many trails around Hong Kong and has completed two hiking competitions of over 30 km each. David is a trained tennis coach and enjoys coaching kids and adults alike.
Winnie Mok, Elderly Senior Programme Manager
With a Master of Social Sciences in Behavioral Health, Winnie joined the HOPE worldwide team in 2012 as the Senior Programme Manager. She has assumed the helm of the programme with the biggest event of the year from her predecessor with great confidence and initiative. Winnie has a caring and gentle spirit and is passionate about helping the elderly. She is especially interested in "Life and Death Education" and has completed a study tour, courses and a train-the-trainers workshop on this topic.
When asked why she enjoys serving the elderly, she said, "I enjoy spending time with them and talking to them. I want to bring to them what I know, about how to take care of their physical, emotional and spiritual health."
Winnie is a hi-fi and board game buff and enjoys reading and listening to music.
Emily Wong, Financial Manager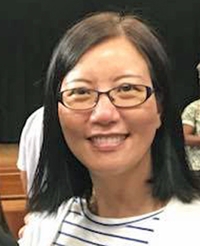 In her other life, Emily was a US tax manager at one of the Big Four accounting firms in Hong Kong. A desire and search for a meaningful job led her to HOPE worldwide in 1995 when the organization had just four staff.
As the organization has grown in the number of programmes and staff and in the complexities of its accounting books, Emily has also grown from an "all-in-one" do-it-all wonder woman (buying supplies, vacuuming, bookkeeping, etc.) to doing what she does best – being a financial manager who oversees all the accounting for the programmes and the details of administration.
When she's not keeping our books in order, Emily stays busy keeping her young twin boys in line.
Elexa Liu, Communications Director
Like Dan Liu, Elexa also received her calling to help the poor in 1992. She too has done everything from programme development to fundraising to volunteer management to building partnerships.
Her passion over the past few years has been nonprofit communications. She sees it as a tool to build a vibrant and supportive community around the organization so that more needy people can benefit. "If a tree fell in the forest and there is no one there to hear it, did it really happen?" Elexa has been learning all that she can about how to let people know that the tree had indeed fallen in the forest and implementing what she has learned to print and email newsletters, websites, and social media. She loves telling stories about how volunteers, donors, and supporters bring hope and change lives through the work of HOPE worldwide in Hong Kong and China.
Elexa graduated from the University of Pennsylvania with a BA in Economics. She also has a certification to teach English as a Second Language to Young Learners from the British Council. Her most recent knowledge about nonprofit communications has been acquired by attending workshops, webinars, and reading lot and lots of blogs.
Elexa would love to hear your comments about the way we communicate with you. Send her an email at elexaliu@hopeww.org.hk.
When she's not telling you about the fallen tree in the forest, Elexa loves to read, run, and play the piano.