Leadership
Executive Committee
Aaron Tak Kin CHOW
Chi Wang HUI
David Kwok Kee CHENG
Francis Wing Fan MAK
Jeffery Shu Cheong CHAN
Richard Shek Ming CHAN
We are very grateful to those who serve on the Executive Committee (previously known as Board of Directors). With gracious care, these individuals provide professional hindsight, insight and foresight to HOPE worldwide (Hong Kong).
Executive Staff
Jonathan Liu, Executive Director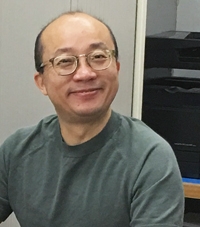 Jonathan joined the organization as the China Programme Director in 1998. Under his leadership, hundreds of orphanage personnel received training in rehabilitation and organizational management until the close of the programme in 2001. When HOPE worldwide added education as a programme focus in China, Jonathan expanded it services from one to four provinces. In 2006, upon seeing the needs of migrant workers' children in urban areas, Jonathan took the centre-for-kids concept, which has been working in Hong Kong for 10 years, and brought it to Kunming and Chengdu.
While continuing to fulfill this programme post, Jonathan also assumed the role of Executive Director in 2006 and oversees the organization's administrative and HR duties, as well as the major part of its fundraising from individuals. During this time, Jonathan also pursued a Postgraduate Diploma in Development Management.
Jonathan is a chartered building surveyor in his former life, but you are now more likely to find him surveying recipes and menus as he is passionate about food. When not seen helping the poor and running the day-to-day operations of the organization, Jonathan can be spotted studying and trying out the cooking techniques and recipes of great chefs such as Jamie Oliver and Gordon Ramsay.
David Chung, Hong Kong Education Programme Director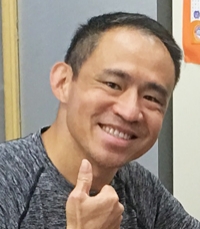 David left his career as a structural engineer and joined HOPE worldwide in 1997, shortly after the organization began its Centre for Kids. David taught one of the first introductory courses for newly-arrived children from China. Since then, David has devoted himself to improving the welfare of new immigrant children and children from low-income families in Hong Kong.
Besides supervising five centre staff and meeting the academic and character development needs of over 40 children who come to the centre daily, David also oversees the Citi Success Programme, which aims at encouraging secondary school teachers and social workers to implement creative and career-related guidance programmes for Hong Kong's youth. With just three other staff, this programme benefitted over 8,000 secondary students in 2011.
In 2004, David completed his postgraduate diploma in Social Work (Social Service Management) at the Chinese University of Hong Kong. Furthermore, in 2008, David became a certified trainer for the Character Counts! Character Education Programme.
In his own words, David is a "sports guy!" David likes to play football (soccer), basketball, badminton, table tennis, squash, frisbee, cycling, and tennis. David also loves to hike the many trails around Hong Kong and has completed two hiking competitions of over 30 km each. David is a trained tennis coach and enjoys coaching kids and adults alike.
Emily Wong, Financial Manager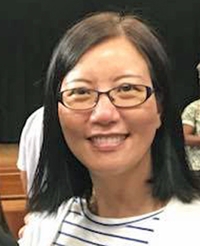 In her other life, Emily was a US tax manager at one of the Big Four accounting firms in Hong Kong. A desire and search for a meaningful job led her to HOPE worldwide in 1995 when the organization had just four staff.
As the organization has grown in the number of programmes and staff and in the complexities of its accounting books, Emily has also grown from an "all-in-one" do-it-all wonder woman (buying supplies, vacuuming, bookkeeping, etc.) to doing what she does best – being a financial manager who oversees all the accounting for the programmes and the details of administration.
When she's not keeping our books in order, Emily stays busy keeping her young twin boys in line.