This was what volunteer Peggy Choi learned from her experience at the Volunteers for Seniors Day last year.
For the video with English subtitles, click HERE.
A difficult volunteer assignment
For that event, Peggy and her group were "assigned" to help Grandpa To organize a personal painting exhibition.
Eighty year-old Grandpa To picked up his first paint brush when he retired at age 65 and has accumulated many paintings over the years. He's always had the desire to share them with the world. But being an old man with limited resources, not knowing many people, and having to take care of his sick wife, he kept the wish tucked away in his heart.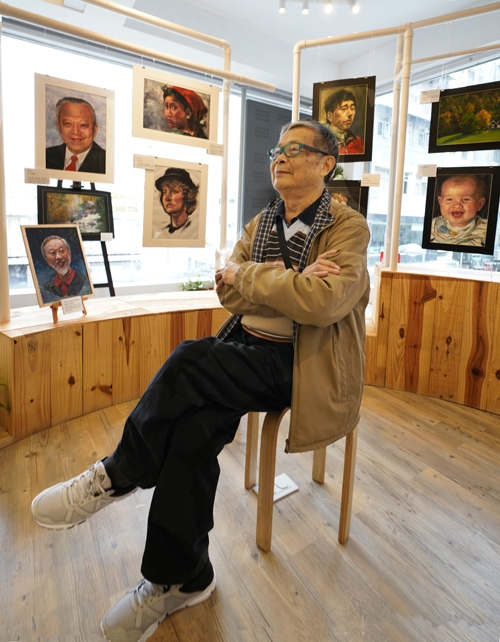 One day, he mentioned his wish to the social worker at the elderly centre. The social worker referred him to us and our "Walk the Extra Mile" programme.
"When we first got the assignment, none of us had any idea what to do. Who has ever staged a painting exhibition before? But when we saw his paintings, we felt we had to somehow make it happen."
Reaching for some supernatural power
As a Christian, Peggy decided to pray and to ask God for miracles.
Thus began her wondrous journey of faith through this volunteer assignment.
Through the friend of a friend, Peggy became acquainted with the owner of an art centre. To her surprise, she offered to let them use her centre for free.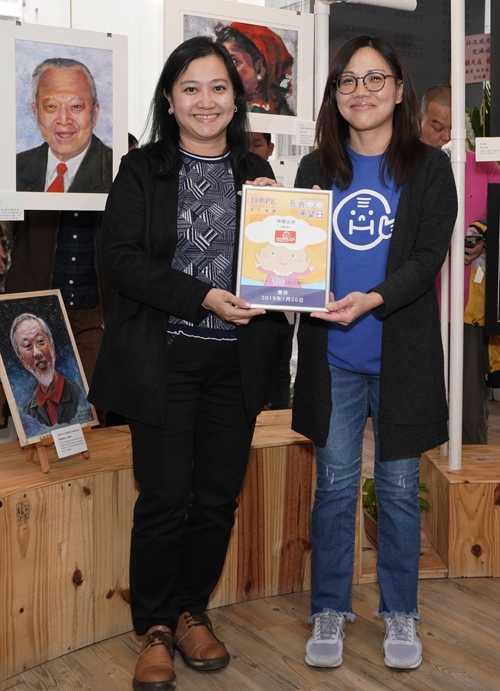 Then, as the word spread through her network of friends of what she was trying to do, people started to contact Peggy on their own.
"Some of them were experienced artists. They helped me figure out what needed to be done. They taught me how to properly frame a painting. They showed me where to buy inexpensive frames. They kept me on a timeline so the exhibition could be staged as planned."
Even though someone had helped her design an invitation card, Peggy was worried that the printing cost would be prohibitive.
Again, the art centre owner came to the rescue. She let Peggy use her equipment to print the invitation cards.
What's more, after seeing Grandpa To's paintings, the owner decided to make more room to expand the exhibition from 20 paintings to 40. She even donated $1,000 to help defray costs.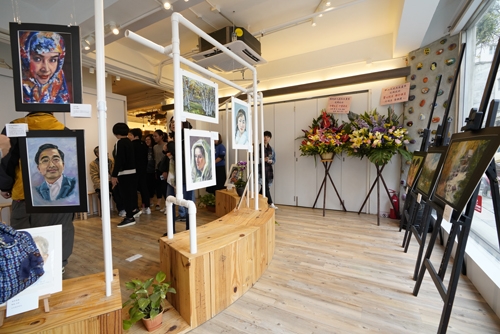 Everything fell into place
On opening day, many of Grandpa To's friends and family came. Going the extra mile, Peggy collected good wishes from all the guests and made a booklet for him. Grandpa To was moved to tears. A man of few words, he simply said, "We have a wonderful community."
For Peggy it was an unforgettable experience. "At first, I couldn't imagine pulling this off, given my limited abilities and resources. In the end, I learned that if I have the heart to give and serve, things will somehow all come together. I also gained so much more than I gave."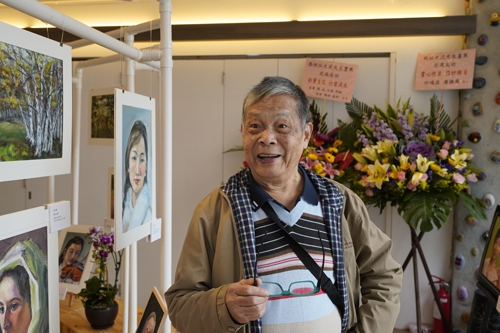 More wishes to be fulfilled
HOPE worldwide will hold the 24th Volunteers for Seniors Day on Sunday, January 12, 2020. Close to 3,000 volunteers have already signed up to serve more than 1,000 elderly people across Hong Kong, sharing love and care with their acts of kindness.
Donate today to support HOPE worldwide's service for the elderly